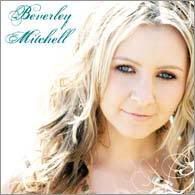 Song Title:
Angel
Artist:
Beverley Mitchell ('Lucy' on
7th Heaven
)
OK, I know this is
not
a TV critique/review, but I just found out about it this evening while browsing the
CW site
.
Now who would've thought that
Beverley Mitchell
('
Lucy Camden-Kinkirk
' from
7th Heaven
) was an aspiring singer????
I remembered a few seasons back (before everyone of the Camden kids decided to get hitched!) that she sang in a Valentine episode or something (that particular episode's kinda foggy now -- it
has been
years since I last saw that episode!), but never in my life did I expect a country album will come off it! -LoL-
Now I just listened to the first track off her debut album and...well, I didn't know it
was
a country song until I went to her site and read more about this latest venture of hers, but I knew it sounded kinda country-ish to me, with a Christian-vibe to it.
I ain't gonna thrash her here. I actually kinda like the song. It's soft, sombre and...well, it fits with the mood of her hit TV series that's been going on for like
ever
now. It was just recently featured in an episode of the show hence how I found out about it (go browse the CW site).
Not bad for her debut single. And I have to say, she definitely took a different route with her choice of music genre. I mean,
country?
She's like the Carrie Underwood of the already established actors/actresses venturing off to make it big in the music business as well! -LoL- Wasn't Carrie Underwood an American Idol winner or finalist? She went to pursue the country-music route while majority of the AI winners ventured to mainstream pop; and some of the other celebs go the 'pop'-route when making an album.
So major props for Bev Mitchell for not going with the flow! -grins-